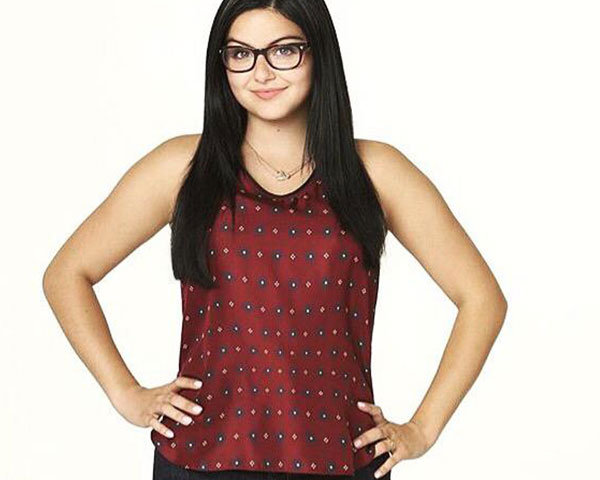 You would think Ariel Winter lives a life that most teenagers only dream of having.
After all, for the last seven seasons, Winter has been part of the ensemble cast of ABC's Modern Family, one of the most popular and critically acclaimed television comedies in history.
However, just because your television series has won five Emmy Awards for Outstanding Comedy Series and one Golden Globe Award for Best Television Series doesn't mean you're immune to the sometimes harsh realities of growing up in the public eye as a child star.
Recently, Winter, 17, opened up to Glamour Magazine about having breast reduction surgery. A procedure that was done as the result of severe physical pain Winter was experiencing for quite some time. Although she says it was her decision, Winter did acknowledge that internet bullies have been less than kind to her in when commenting on her physical appearance.
"We live in a day and age where everything you do is ridiculed," she said. "The Internet bullies are awful. I could post a photo where I feel good, and 500 people will comment about how fat I am and that I am disgusting. On [red carpets], I just said to myself, "You have to do your best to look confident and stand up tall, and make yourself look as good as you can in these photos," because everyone is going to see them. I definitely seemed confident; I'm an actress, that's what we do. But on the inside, I wasn't feeling so happy."
Those days appear to be over, as Winter seems happy with the results of the surgery and seems to be in a good place in her life, but it wasn't always that way.
"It's hard when you're a teenage girl and you already have a lot of ridicule and then you pile on more, and it's kind of…it just gets too much," Winter said.
Despite overcoming this adversity, Winter once became an unfair target of controversy just last week, when she posted an Instagram picture of her wearing a bikini while posing with her nieces. Winter, who received several hurtful messages in response to the picture, rose above the negative comments and posted the following response on her Instagram page, which sums things up perfectly.
Way to go Ariel!
Save